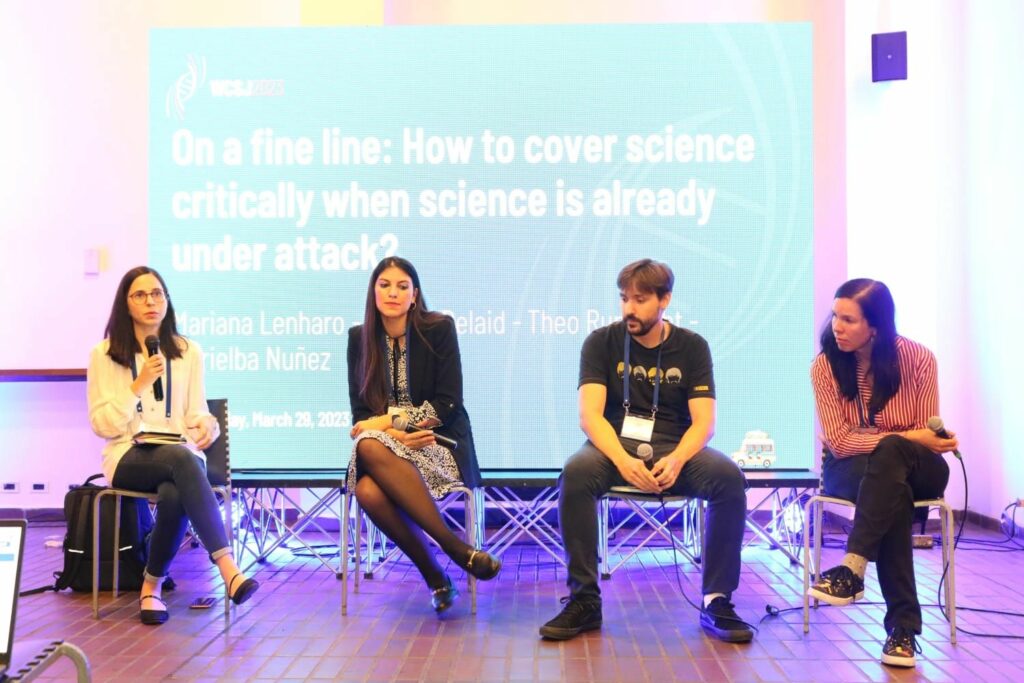 Attending the World Federation of Science Journalists Annual Conference was a truly memorable experience. The event, held in Medellin, Colombia, was an excellent opportunity to connect with fellow science journalists and share ideas and perspectives on the challenges faced by our profession.
One of the conference's highlights was the panel I participated in with my colleagues from Colombia and Brazil. It was a privilege to share the stage with them and discuss our experiences as science journalists in different parts of the world. The panel provided an invaluable platform to shed light on the unique challenges and opportunities that arise in science journalism across the globe.
One topic that we all agreed on was the need for improved training and understanding among science journalists, particularly in the Middle East and North Africa (MENA) region. We identified a significant lack of education and comprehension among journalists regarding the distinction between scientific findings and absolute truth. This lack of understanding can lead to biased and misleading reporting, which ultimately undermines the credibility of scientific communication.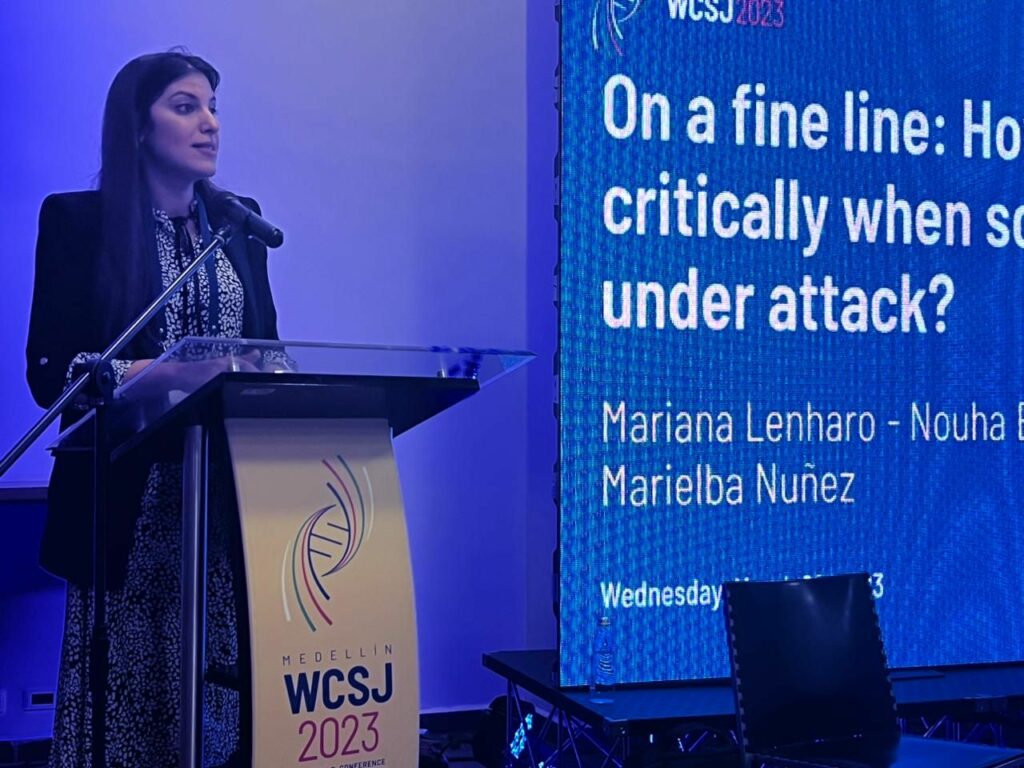 We emphasized the importance of maintaining a delicate balance between critical analysis and unwarranted criticism. Science journalists play a crucial role in communicating scientific findings accurately and effectively to the public. They need to remain objective, avoid sensationalism, and present scientific evidence in a way that is accessible and understandable to the general public.
The conference was an excellent opportunity to exchange ideas and best practices with colleagues from around the world. It was heartening to see the passion and dedication of science journalists in their pursuit of truth and accuracy. The experience left me inspired and motivated to continue my work as a science journalist and contribute to the growth and development of our profession.